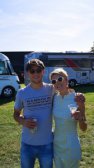 30 year old electrician looking for a room to rent. Very tidy and clean person and easy going. Am looking for a place in Bury as I do a lot of charity work there and as I live in Buxton it's hard to get over am I reseat of housing benefit which is paid directly to landlord please email me ASAP I Postgraduate student in MSc, 1 year postgrad starts in 16th Sept. Malaysian professional looking for quiet, clean housemates. Preferably max 2 persons to a bathroom, en suite would be ideal. Female student (22) beginning physics PhD in September at UoM. Looking for room in house share, preferably with other postgraduate students. Interests: - reading/gaming - brazilian jiu jitsu - gym My friend (24, non smoker female) are looking to rent 2 rooms in a shared accommodation as a short term let from September to December. Hello! I am contacting you today as we have a number of international students that are looking for rooms in local peoples houses (they prefer this rather than staying alone as they get to interact and I am currently a Master's student and I will be submitting my dissertation in September. I am looking for a place to stay temporarily (about 1-2 months) until I find a job.