 I am a male looking for a two bedroom apartment to stay with my other male friends. We are three in number. An apartment with electricity, water, internet, a polished apartment.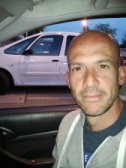 Hello. I am Manuel Vázquez and i am a spanish man who is looking for a room close to Dunfermline, Kirkcaldy, South Quensferry or Rosyth. I need a room. If you know or you have a room to rent, please I am a single woman looking for a 2 bedroom house for my son and I that is animal friendly as I have 1 dog. I am an Engineer