 5 People 2 couple and one single man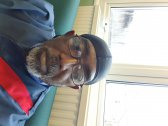 Hello, my name is colin, im 52, and currently work for sodexo at westlands. Im looking for a single or double room to rent. Im clean, quiet and reliable. I am currently looking for Accommodation as soon as possible, please contact me for any more information, thank you. Hi , My name is Vivek Singh. I am currently working full-time at the Screwfix office in BA228RT. My preference would be a studio or a 1BHK house that is allowed for couples. I am willing to pay upto near Working as a locum pharmacist in the area. Family man living in Wolverhampton. Want comfortable room, en suite, TV and broadband. Married man looking for Monday to Friday accommodation within commuting distance of Yeovil.