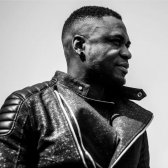 Aubin
Leeds, West Yorkshire
34, Male, None Smoker
Property Preferences:
£200
£500
Shared
Not Given
About
I am a qualified PC Engineering & Computer network professional level 3 with a degree in Physics and experience in oilfield drilling. I am also a salesman and a self employed.
I am currently out of work and looking to get back into employment as soon as possible. I am aiming to start working by end of the month or latest mid April. Due to my circumstances, a separation with my ex, I am now looking to move home.
I have already approached the council and they are happy to pay both bond and rent until I am settled. I'm now on DSS.
Follow @RoomsForLet