 My name is celestino but you can call me Santos, I'm from Portugal and I'm 37 years old and I have been working since I came to England, I am currently working in hospital as support worker as permanent, I am a PGR student from UEA (female, 26) and I want to rent a room from Sep. 1st to Sep. 30th. Now I live on campus but the campus accommodation will end on Aug 31st. I will go back to China in October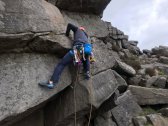 Im a full time builder and part time climbing instructor. Looking for a very clean room mate in a 4 room shared house.