 Clean and tidy, professional worker. Run in my spare time. Dentist that has come from Bulgaria to work in Southampton Am looking for a room to stay temporarily. Am working as staff nurse in Winchester Hospitals. Looking for a room for my girlfriend I work in Southampton, which is why I need to make the move, I am in recite, of universal credit, which isn't a negative, because it guarantees, payment of rent. I've worked for ABP as baggage handler,but Staff Nurse in the Emergency Department in University Hospital Southampton Looking for a single/double room with an en-suite.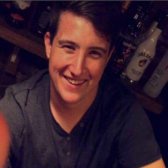 I'm starting a PhD this month at the University of Southampton! I'm tidy, and tend to spend a lot of time out of the house volunteering and camping.