Iulian-Mihail
Leeds And Liverpool Canal Roxana
Leeds And Liverpool Canal ...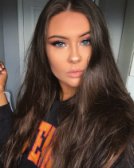 My name is Kelsey Sprudd. I am 22 years old and looking to find a room for me to live in Bury for the next 3 months as I am interning in the JD head office. I am recently separated and have 2 Childern 5-7 years old and I am in full time employment I am looking for a quiet property for immediate occupation. I work nights mostly.