 Seeking a room in a clean and quiet flat or small house that has only 1 or two other lodgers. I am a working man only work part time at the minute as I have a child and can't afford child care she until he is 2 but will be looking for full time work as soon as he is at the moment I'm looking I am a recently bereaved mother who is in receipt of benefits who are prepared to pay the landlord directly directly. I require a room in the Aylesbury area.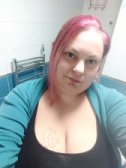 Im full Time working single women